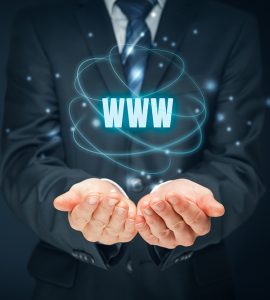 Unparalleled Support and Service
You've got questions. We've got answers.
At Sumner McKenzie, Inc., we know how busy you are trying to make your business succeed. And, sure there are lots of "easy to build" website services out there. We won't stop you from using their services or trying to build your own website. What we will do is offer you unparalleled service and support when you need it. No hold times when you call us–we answer. No shunting you to another department–we're that department.
We're the go-to place for frustrated clients who have tried and failed to create their own website. We're the company clients call when they want a website that works for them, instead of causing them to bash their heads against the wall.
Instead of having to learn every business task yourself, why not focus on what you do best in your business and leave the website and computer stuff to us? From custom websites, to graphics to website apps (things like online event calendars, scheduling services, member login, event sign-up and payment and such), we can meet your needs.
Our Top-Rated Services
You're busy running your business. We understand! That's why we have a wide range of helpful services to take the load off your shoulders.
Computer purchasing and set-up